Amy Bracken is an independent reporter and radio producer who covers migration, religion, human rights and economic development. She is based in Boston but tends to travel.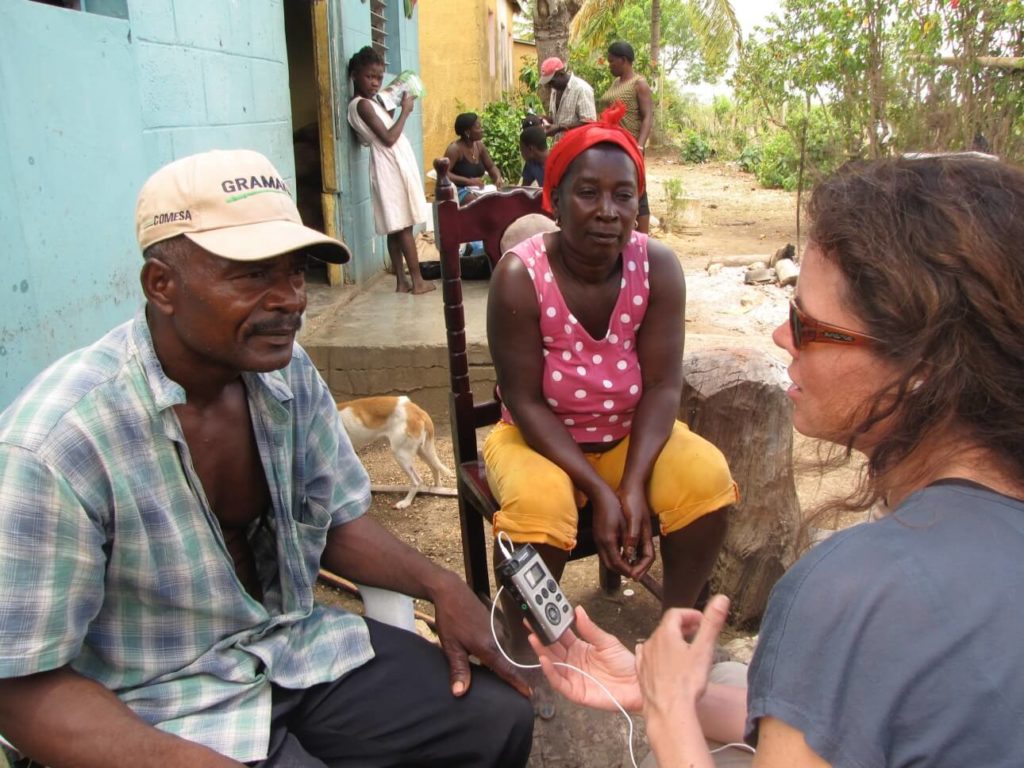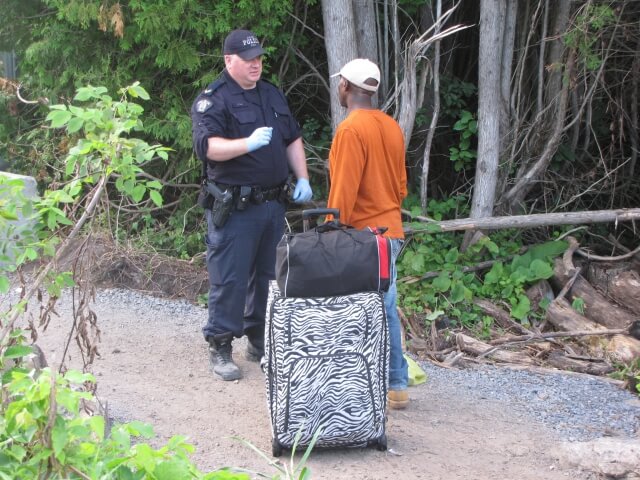 A Canadian police officer arrests a Haitian asylum-seeker for entering Quebec from New York at an unofficial crossing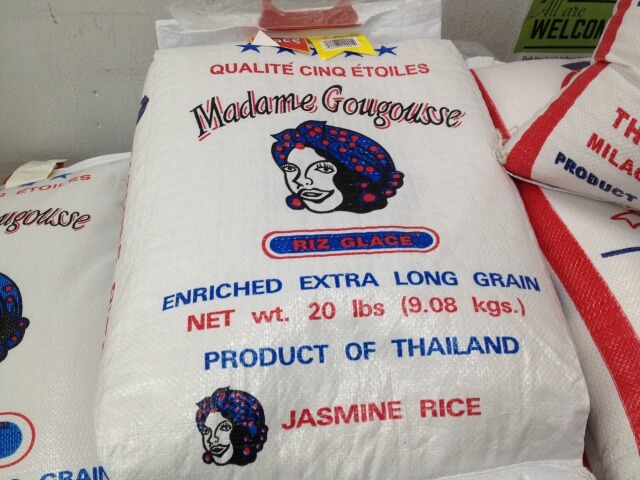 Thai rice, distributed by a Florida company, for a Haitian market, sold in Somerville, Massachusetts.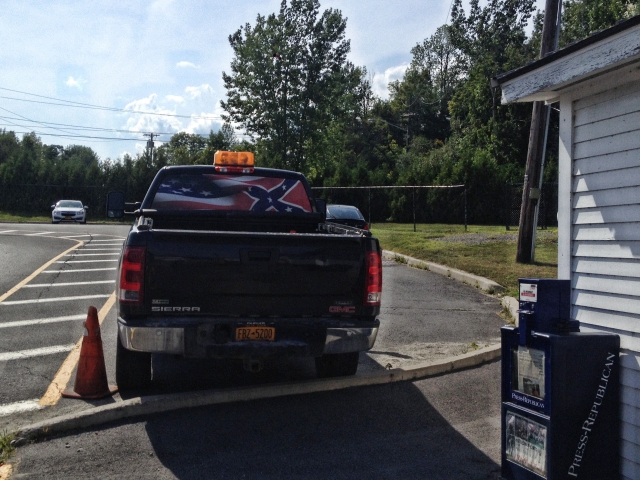 At the ferry terminal in Plattsburgh, NY.